Trying to afford adoption?  We can help.
---
Adoption can be expensive.  The cost of adopting can scare anyone away.  According the FY 2017 Report on International Adoption, the median cost for an adoption was $30,400.  Just because adoption is expensive, doesn't mean it's not affordable.  Adoption cases are as unique as each family.  Many middle-income families have successfully financed their adoptions through grants, saving, crowdsourcing, loans, and tax credits et.al.   Let's discuss some of the options.
---
Grants Available to WIA only families
Presidential Grant:
A generous benefactor has offered grant money to help with the cost of adoption for children currently living in orphanages in China and Bulgaria.  This benefactor will gift a $2,500 grant for available each child adopted.  We have several Bulgarian sibling groups available for adoption, and a grant of $2,500 per child would be a huge financial help for adoptive families.  We also have children from China listed with WIA and if families are dossier ready and would like to adopt one of these sweet children, there is a $2,500 grant that is available for adopting families.  Even if you are just beginning your adoption from China, a portion of the grant money ($1,000) is available at the beginning of the process and the rest of the grant money($1,500) will be available once the referral of a child is accepted.  We encourage anyone interested in learning more about the grants available to contact Kathy Junk, email Kathy@wiaa.org.
To view Bulgarian waiting children who qualify for this grant click here.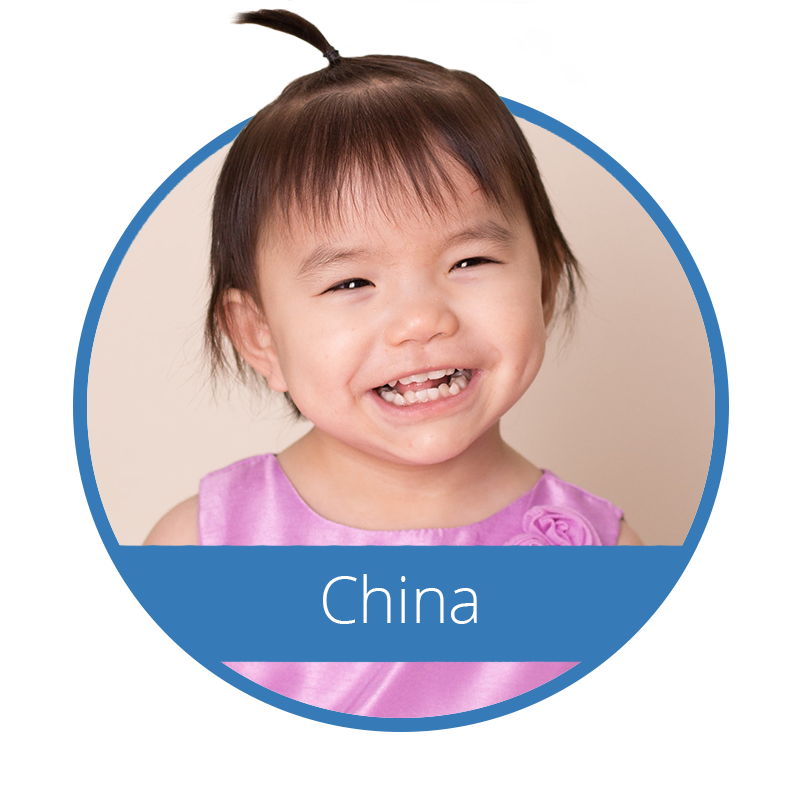 To view Chinese waiting children who qualify for this grant click here.
Children Need Families Grant:
A generous benefactor has offered grant money to aid in the adoption of children from the country of Haiti.  This benefactor will award grant money on a case by case basis according the family's needs.  If you are interested in adopting from Haiti and would like to know more about this grant, please email Chareyl Moyes at Chareyl@wiaa.org
Bowen Zacapa England Adoption Grant:
As adoptive parents of a child from Guatemala, these benefactors wanted to help children who were to be adopted from Guatemala.  As the adoption landscape changed, Guatemala was no longer allowed to place children with U.S. families.  Still having been touched by a willingness to help orphaned children, these benefactors will award two $2,500 adoptions grant each fiscal quarter.  There is no country requirement for this grant.  The Bowen Zacapa England Adoption Grant will review all grant applications and award the grants.   If you are interested in the eligibility requirements for this grant please contact Kathy Junk at Kathy@wiaa.org

---
Other Grants:
There are countless other grants for which prospective adoptive parents can apply.  We won't endorse any grants.   However, some of the more popular grants our clients have received have been from the following places:
We strongly advise that you research out any and all grants for which you wish to apply.  You may wish to reach out to adoptive parent groups for recommendations and reviews.  We have a much broader list of adoption grants that clients have used over the years.  This list is available upon request.

---
Crowdsourcing/Fundraising:
In recent years, crowdsourcing (or fundraising) has taken the internet by storm.  People have funded anything from independent movies to potato salad.  It's becoming more and more socially acceptable for prospective adoptive couples to crowdsource, some if not all, of their adoption expenses.  We have listed a few of the more popular crowdsourcing sites.  The mention of the popular ones is not an endorsement of any of the following crowdsourcing sites.  Prospective adoptive parents should look at each site carefully and do research as to which will be the best for them.
Factors to consider when looking at crowdfunding sites:
Do they keep a percentage of the money you raise as a fee? If so, how much?
Are they a for-profit for a not-for-profit entity?
Will donations made to them by others be tax deductible?
Are they transparent with their financials?
If your adoption is not completed, what happens to the money you raised?
Is there a cap to how much you can raise? If so, why or why not?
How do they accept donations? Do they exclude some credit cards?
Are Credit Card Fees deducted from your balance?
How is the money transferred to you or to your agency?
---
Loans:
Consider taking out personal loans to cover some of the cost of your adoption.  Many banks and credit unions will offer small personal loans (less than $5,000) to help mitigate the cost of your adoption.  We encourage you to talk to your financial institution to get more information.
Some other organizations, such as a Child Waits Foundation, offer loans as well as grants.  Another organization is America's Christian Credit Union. While many financial institutions do not understand the unique situation surrounding the adoption process, we do. As part of our continuing effort to "reach, serve and teach," America's Christian Credit Union is happy to offer adoption loans.
Please consider carefully the additional costs associated with taking about loans.  They could significantly increase the cost of your adoption.
---
Tax Credits:
The tax credit was made permanent in the last tax law.   We are not tax accountants and cannot give out tax advice.   Please be aware that a portion of adoption expenses can be given back to you as a tax credit.  We strongly advise you to talk to a tax preparation professional before the next tax season.
You can read more about the tax credit here.